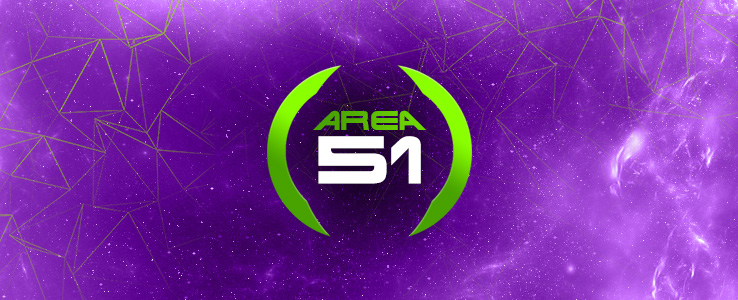 Area 51 Tribes Makes Their NASL Debut
Area 51 Gaming's Tribes: Ascend team made their NASL debut against Boats n Hoes tonight in one of the featured NASL scrims. 51's biggest obstacle to overcome has been their lack of experience in older Tribes games, but as witnessed through tonight's match, they have been able to overcome this with solid teamwork.
Area 51 took a 3-1 victory from Boats n Hoes with 3 of the 4 rounds entering overtime in a close action packed match lasting almost 2 full hours. The first round on Katabatic saw 51 down by a cap with 25 seconds to go, but a last second cap forced the overtime where 51 would secure an early lead. In the second round of action 51 took Bella Omega 4-2 giving them a 2-0 lead in the series. Map 3 proved to be more difficult with Boats n Hoes defeating them in overtime on Arx Novena. The 4th map proved to be the most intense and looked to be Boats n Hoes second win, but another late cap by 51 forced the 3rd overtime of the series. After a dead locked standoff, 51 secured an infiltrator flag return, opening the way for the final cap of the match and 3-1 victory.
Area 51 hopes to continue their push to the top as Tribes: Ascend gains in viewership. Several of their members stream scrims, practices, and pubs on a nightly basis and can be viewed at www.twitch.tv/zoidbergenstein www.twitch.tv/51tltan and www.twitch.tv/vash_ericks
The VODs of the match will be viewable on NASL's youtube page after the European recast, and other Area 51 Gaming casts can be viewed on www.TribesCast.com