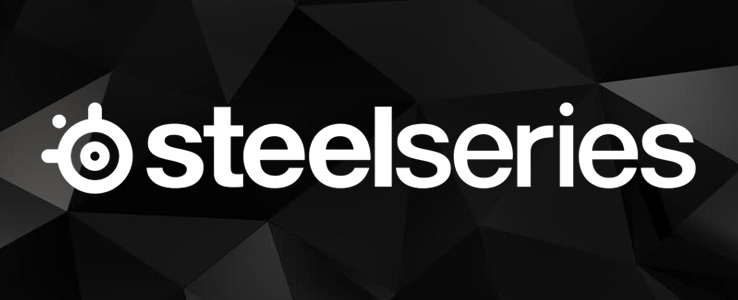 SteelSeries Releases Free Mobile Controller And Flux Headset
SteelSeries, the leading manufacturer of premium-quality, gaming peripherals today announced that the SteelSeries Free Mobile Wireless Controller along with the SteelSeries Flux Headset are available on the SteelSeries Web Shop. The SteelSeries Free Mobile Wireless Controller is cross-platform compatible, meaning it can be used with a roster of games on PC/Mac®, Android® Smartphones and Tablets, iPod touch®, iPhone® and iPad®. The cross-platform, on-ear SteelSeries Flux Headset is designed to be folded-up and easily transportable. Available in black and white, the SteelSeries Flux can also be completely customized to suit a users favorite colors and compatibility needs, via the SteelSeries Configurator, coming later this month.
SteelSeries Free Mobile Wireless Controller – $79.99 / €79.99
This new breed of gaming controller brings together a compact and lightweight design with the industry's best cross-platform compatibility. Users will immediately recognize its familiar, classic button layout similar to Nintendo® and PlayStation® controllers, which includes, a D-Pad on the left, a four-button cluster on the right, select and start in the middle, 2 mini-analog sticks, and 2 shoulder buttons. Its rechargeable, lithium-ion battery hosts an estimated 20hrs of casual gameplay and 10hrs of non-stop playtime. Its power-save mode will turn the controller off after 20 minutes of idle time, helping to conserve its battery life. Plugging in a Micro-USB cable to your computer or mobile device can easily charge the SteelSeries Free. It has play-and-charge functionality, which allows users to connect the cable, charge the battery, and keep playing via Bluetooth.
PC and Mac users will be able to remap and customize all 12 buttons to their liking via the SteelSeries Engine. Mobile users will be able to download the SteelSeries Engine App for assistance with device pairing, an electronic copy of the quick-start guide and support. For the growing list of compatible games, head over to http://steelseries.com/free
SteelSeries Flux Headset – $99.99 / €99.99
The SteelSeries Flux Headset is lightweight and comfortable, with its adjustable, FluidFIT headband and SteelSeries sound isolating, SNDBlock ear cushions that are created with a breathable, mesh-cloth material. The SteelSeries Flux may be small in stature, but its sound is loud, crisp and clear thanks to its 40mm premium-quality driver units.
Designed for maximum portability, the Flux can fold up neatly in a couple of convenient ways. The headset can fold up towards the band. In addition, each earcup can be rotated to fold the headset flat for easy storage or to comfortably show it off around your neck. The Flux offers two interchangeable cable options, one for PC and one for Mac® and mobile devices. With 2 input jacks, one on each earcup, you can choose into which side the microphone cable can be plugged. The remaining input jack can be used to share your sound by simply plugging another headset into the Flux so multiple users can listen to the same device.
If black or white is too plain for your liking, the SteelSeries Flux can also be completely customized with additional colors and designs for the interchangeable outer plates, cushions, and cables. These online-only customization options will be available through the SteelSeries Flux Configurator, coming later this month. For more information please visit, http://steelseries.com/flux.