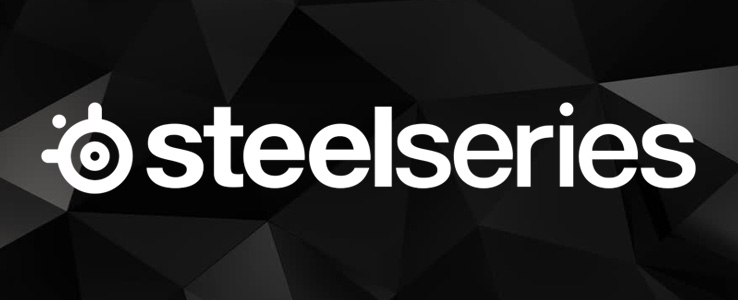 SteelSeries Announces Six New Products at CES 2012
SteelSeries the leading manufacturer of premium-quality, competitive
gaming peripherals, today introduced six new products to their already
vast array of products at the CES 2012 show.

SteelSeries Kana, SteelSeries Kinzu v2 and SteelSeries Kinzu v2 Pro Edition
Kicking off the mouse category for SteelSeries in 2012 is the SteelSeries Kana, also known as the Designed by Gamers mouse; and two editions of the new version of the SteelSeries Kinzu, the SteelSeries Kinzu v2 and SteelSeries Kinzu v2 Pro Edition. The SteelSeries Kana mouse was introduced to SteelSeries fans in the Designed by Gamers Campaign as Mouse 1.1, which gave more than 300,000 gamers the design choice and where 60,000 "Likes" determined the winning Black 1.1 design.
"With the Designed by Gamers campaign, it was the first time we asked our fans and followers to choose a design for us, and we were incredibly proud to see the response from the community – it makes sense that consumers, specifically our consumers want to have a say in what we're creating, said Kim Rom, SteelSeries CMO. "This new line-up of mice were each designed to fulfill the needs of different types of players, especially those who may not need all of the customization that can be found in the SteelSeries Sensei."

The SteelSeries Kana, Kinzu v2 and Kinzu v2 Pro Edition are all powered by the SteelSeries Engine. It allows users to customize the mice with the ability for unlimited profiles, program buttons, set the polling rate, create macros, customize CPI settings, optimize your layout by recording movements and viewing a heat map of button usage and more.

SteelSeries Flux (More Info)
The SteelSeries Flux factors in convenience for the user by including 2 input jacks – one on each side, which allows for two user options: to choose which side the microphone cable can be plugged into, and the ability to "daisy chain" or plug in another headset to the Flux which allows for multiple users to listen to the same device. Customization of the SteelSeries Flux headset will provide users with the ability to order various outer plates with different colors and designs as well as various colored cushions all of which will be available in Q2.
"We work with professional gamers that travel often to tournaments and events, but we also cater to users that want headset compatibility for more than just gaming, which is where the design of the Flux began," said Bruce Hawver, SteelSeries CEO. "This headset is meant to be more about the user, versus just another audio option – we brought together color and plate design options with the versatility of being able to plug in and use the audio and microphone with any device. If you play games on your PC, you most likely also listen to music and make calls, and you want a headset that will allow you adapt."

SteelSeries Ion (More Info)
SteelSeries the leading manufacturer of premium-quality, competitive gaming peripherals today, introduced the SteelSeries Ion Wireless Controller. Through a licensing partnership with Zeemote Technology
Inc., the SteelSeries Ion is designed to work fully with your PC, additionally the controller brings classic control schemes to touchscreen devices like tablets and phones. The compact controller connects
wirelessly through Bluetooth and can be easily customized and configured through its own application on the device.
"For PC users, the SteelSeries Ion is a convenient alternative, especially if they want something other than their mouse or keyboard as their tool. And for consumers with tablets and Smartphone's, it really is an ideal accessory" said Bruce Hawver, SteelSeries CEO. "Whether you're sling shooting birds or playing a word game with friends, there are games that are ideal for touch screen. Those types of games however, are not the only games available; there are a number of first-person shooter and RTS games that aren't downloaded or played as frequently as they could be, because the touch screen doesn't provide an optimal experience. The SteelSeries Ion provides the advantage for those types of games."

Measuring only about the size of a standard deck of cards (approximately 108mm in length, 55.5mm in width and 18mm thick); the lightweight controller can be easily stored and carried. It connects through Bluetooth to your PC and/or your mobile device and includes a white LED light on the controller indicating a connection. The SteelSeries Ion includes a rechargeable, lithium battery that will provide up to 20 hours of wireless use and can be plugged into your device for charge and play use.

The SteelSeries Ion boasts a classic controller design that includes 2 mini-joysticks, a left side Dpad button, 2 trigger buttons one at each shoulder, and a four button layout on the right, similar to familiar Nintendo, Xbox 360 and PlayStation controllers. The buttons can be customized through an easy-to-use interface for both PC and mobile devices.

Siberia v2 Frost Blue Headset (More Info)
Kicking off CES, SteelSeries the leading manufacturer of premium-quality, competitive gaming peripherals, today introduced the Siberia v2 Frost Blue Headset. The super-bright, blue LED lights glow through the outer mesh grill on each earcup, the Siberia v2 Frost Blue's lights and soundscape can be customized through SteelSeries Engine software. It has an incredibly lightweight, over-the-head suspension design with an active noise-cancelling microphone and circumaural earcups that feature 50mm driver units, covered by grey leather cushions for a noise-dampening sound.
"The Siberia v2 Frost Blue combine's incredible sound with a style that is not only recognized, but is an original design that's been optimized and improved," said Jacob Wolff-Petersen, SteelSeries Founder. "This headset packs a loud and crisp soundscape with the expected luxury for the user to be able to adjust everything – from illumination options, equalizer settings to creating and assigning profiles for multiple game titles and players, all through the SteelSeries Engine software."

The headset illumination offers 6 different modes and can be assigned to behavior and game specific profiles through the SteelSeries Engine, including: Active Mode (responsive pulsing to sound effects, music, and/or voice), Slow Pulse, Fast Pulse, High Bright, Low Bright and Off. The Siberia v2 Frost Blue will also features an active noise cancelling, "smart" microphone system that retracts when not in use. The microphones processor reduces the "noise" and focuses on the sound that is closer to the mic, your voice. Its in-line volume and mute controls are found on a durable, double-braided nylon cord with a USB connector.