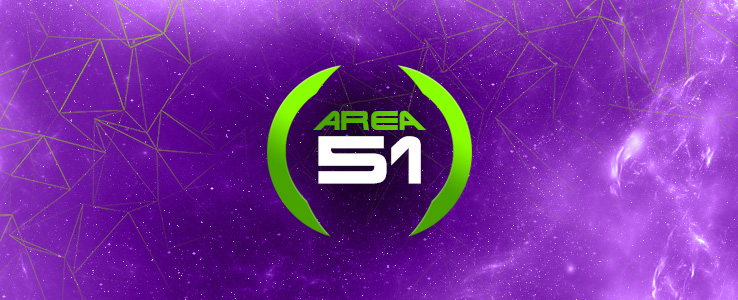 Interview with sYnceD of Monomaniac E-Sports
9:02 PM - 51 deviox: After starting in Quake like games, was it easy to make the change to the Counter-Strike series? Or was it difficult to transition?
9:05 PM - sYnceD: I felt it to be quite easy when it came down to Mechanics/Aiming and the likes, but the all-around knowledge of the game, at first was a bit overwhelming needing to learn it so fast, to actually compete, and only touching source, for a limited of time. So I'm hoping with my team Monomaniac e-Sports that some more of them "Counter-Strike" smarts, will wear off on me, as they have much more experience in the game than I do.
9:06 PM - 51 deviox: What are your hopes and aspirations for your team and this game as a whole? Do you feel this game will make a dramatic impact on LAN presence?
9:12 PM - sYnceD: We as a team want to go as far as possible in this game, we are very motivated being picked up by such a sponsor like Monomaniac e-Sports, so motivation won't be an issue. The game tons of potential and I'm guessing if the community really pushes this game, it could be very big, like it was way back then, when you had names like Spawn and the such playing. I think the game will make a HUGE dramatic impact on LAN presence, in my opinion, e-Sports is all about the big events that includes Lanning and the likes.
9:13 PM - 51 deviox: Do you feel CS:GO will possibly attract the likes of CPL like-minded organizations back to First Person Shooters?
9:16 PM - sYnceD: Well, that's what most of us are hoping for in the community, I honestly think with the right shoves, and support shown in the upcoming months, after ESWC, that the game will attract more attention to organizations like IEM/WCG. As you see MLG has already put in ladders, and every game they picked up and put on the Pro Circuit were first hosted on Ladder tournaments.
9:17 PM - 51 deviox: Did you feel this season was easy due to how new the game is, or did you feel there was more competition, and therefore more difficult of a season?
9:20 PM - sYnceD: There was definitely some lack of understanding of the game by some of the teams in the Season, but this being the 2nd season of CS:GO there were plenty of teams with well thought out strats, and nice shots. People put tons of time into the game such as Area51/HMO and it really shows, but easy? There were a couple matches where people actually took some rounds, but never a match where we were biting our nails.
9:24 PM - 51 deviox: Last question, Where do you see this game in 5 years? Do you feel it will carry on the legacy?
9:25 PM - sYnceD: What I want to say is that the game will be as big as Starcraft 2 and LoL, but that's where I want to see it, not where it will be, because as it stands, none of us know where this game will be, but I'm hoping for the best and sticking to my hope and saying, this game will be as big as said titles in 5 years. It will for sure carry on the legacy and be as big as 1.6/Source was.
9:26 PM - 51 deviox: Thanks for answering these questions, and I wish your team the best of luck in playoffs, as well as season 13 in ESEA.
9:27 PM - sYnceD: Yup, Thank as well for wanting to hear my insight on things.
You can catch his team in action next season, in CS:GO. Here is the reddit post for the switch of organizations for this team, http://www.reddit.com/r/GlobalOffensive/comments/11jcni/monomaniac_esports_picks_up_icons_of_vanity/.