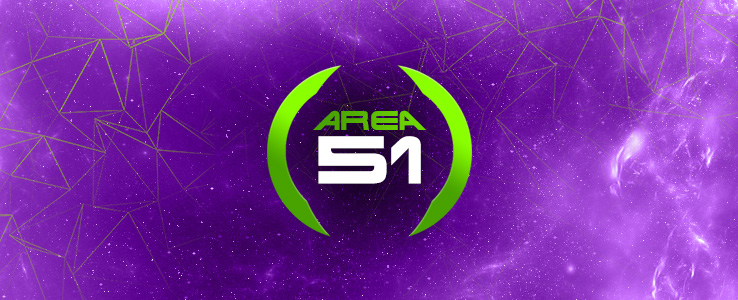 Hood Rats Invade Area51 Gaming
Today marks the start of a new era in the Team Fortress 2 scene as Area 51 Gaming welcomes Hood Rats. These guys have shown they mean business and make a great fit as they fill the void that has been plagued for quite some time now. It was a tough decision as we have had many difficult times with TF2 teams in the past, and are looking to finally hit the jackpot on a worthy investment.
The talent is definitely not an issue as far as Hood Rats are concerned. At the end of last season in ESEA, vhalin (who is currently on x6.tf2) was a backup for Blight but wanted to be a starter for the following season. He then pursued to grab players from different teams who could potentially play at an invite level but never had the chance to. They then formed a team but the only ones who stayed in the lineup were tragic, soup, and MemphisVon. They then picked up Loronix as the second scout and had a pretty powerful roster during pre-season scrims. vhalin then got a couple offers from various teams which led to tryouts. He ended up joining THPS now x6.tf2. soup ran into real life which put him out of action and was replaced by SoLIDSnaKE. blaze was picked up to replace vhalin and roland followed as their pocket to start off the season.
I caught up with tragic to get his thoughts on joining the Area 51 Organization:
What made you want to join Area 51 Gaming?

Area 51 Gaming has always been a successful organization from what I've seen and heard. I've been keeping up with Area 51 since FooL's (now dazeD) L4D team a couple years back and remember him telling me how great it was to be sponsored by them and how beneficial they were to his team and getting them to lan which is a big thing nowadays.
Do you guys have history individually in any other games?

Can't speak from anyone else from the top of my head but me personally besides TF2 my only other fps which was my first was L4D which is pretty mediocre.
What is your current main / side focus as a team?

Our main focus as a team is just to develop as much chemistry and fix our flaws. Chemistry is something extremely important and often ignored by many players and teams. As far as a side focus is concerned we blew our brains out by watching hours and hours of demos to gather ticks for our potential frag video.
Whose idea was it to call the team Hood Rats? Why did you guys decide to go with it?

Ha, that's actually all answered by the video. We pretty much had nothing to call ourselves until we came across that video and the famous "I wanted to do Hood Rat stuff with my friend"
What is your teams goal assuming you win Intermediate and join Invite next season?

To be even more successful, make it to lan and represent Area 51 Gaming better than ever.

The team currently sits in first place on ESEA-IM with an astonishing record of 13-0, plowing through all competition with what seems like little to no effort. Their upcoming matches include:
Monday 10:30 EST vs Kockout Gaming
Wednesday 10:30 EST vs iDEMISE TF2 (Rematch from week 2 and they are the #2 seed)
Thursday 10:30 EST vs Incestual Princesses

Look to see these guys make a decimating impact next season as they are the favorites to win Intermediate and join the top dogs in Invite.