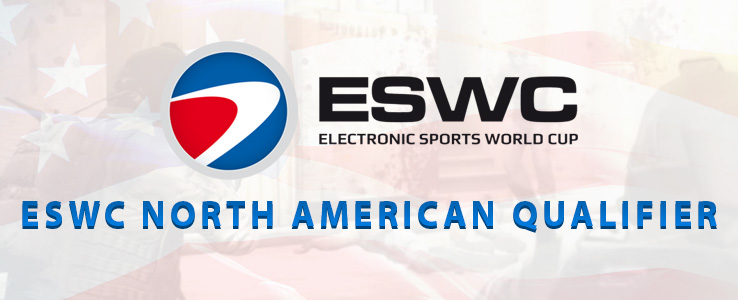 Area51 Gaming Heads To ESWC North American Qualifier
Area51 Gaming's counter-strike:global offensive team will battle it out against four other teams for a chance to represent the United States and Canada at ESWC 2012. The Plantronics GameCom North American path to the Electronics Sports World Cup will make its final stop at PAX Prime in Seattle, Washington from August 31 – September 2. The four teams from Counter-Strike: Global Offensive will join the top eight players from Starcraft 2, and the two DOTA2 teams all looking to earn a paid trip to Paris, France for the ESWC 2012 Grand Finals.
The Counter-Strike: Global Offensive teams will square off in a best of three single elimination tournament starting on Saturday and concluding with the finals on Sunday. Area51 will be playing their match versus Hold Mouse1 on Sunday at about 11am. The two other teams competing in the tournament include Dynamic and Murder Inc which will play their match on Saturday. All matches will be streamed live through Twitch in partnership with leading shoutcasters from each gaming community. Casters for Counter-Strike: Global Offensive includes Corey "dunN" Dunn and Jimmy "whisenhunt" Whisenhunt. StarCraft 2 casters include Alex "Axeltoss" Rodriguez and will be co-casted by Jimmy "whisenhunt" Whisenhunt.
Also Area51 Gaming's Counter-Strike:Global Offensive team will be at the Ubisoft booths (612, 632, 832) throughout the duration of PAX competing in Ubisoft's upcoming game ShootMania Strom. Attendees at PAX will get to play against members of Area51 for a chance to win some cool prizes as well as cash.
Schedule of Events (all times PDT)
Friday, August 31st:
11:00 AM – 1:00 PM DOTA2 Interviews, Tips & Tricks and Commentary with POTM

3:00 PM SC2 Pregame Show
3:15 PM SC2 Quarter Finals-A1: Idra vs. Kawaii Rice
4:15 PM SC2 Quarter Finals-B: Hawk vs. rtz and RaNgeD vs. Axslav.

Saturday, September 1st:
10:00 AM SC2 Pregame Show
10:30 AM SC2 Quarter Finals-A2: Suppy vs. FireZerg
10:30 AM SC2 Semi Finals-1
11:15 AM SC2 Semi Finals -2
12:15 PM SC2 Finals

3:00 PM CSGO Pregame Show
3:30 PM – 5:30 PM CSGO Semi Finals-1: Dynamic vs. Murder Inc.

Sunday, September 2nd:
10:30 AM CSGO Pregame Show
11:00 AM – 1:00 PM CSGO Semi Finals-2: Area51 vs. Hold Mouse One 1
1:45 PM – 4:00 PM CSGO Finals