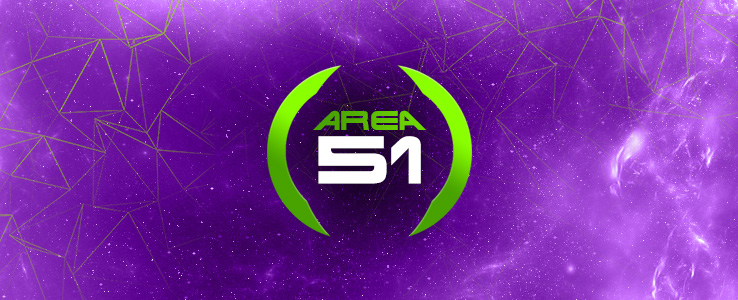 Area51 Expands into CrossFire
With the announcement back in March that WCG (World Cyber Games) would be using Crossfire as one of the official games for the WCG 2011 Grand Finals Area51 Gaming has been looking to expand into other gaming titles and today we finally make that step.
Area51 Gaming is pleased to announce that we have added a Crossfire division by signing the The North American team Do Work Son. Do Work Son comes to Area51 Gaming as one of the best Crossfire teams in North America with a roster consisting of both talent and experience. The team will be competing in both ESL (Electronic Sports League) and WOGL (World Online Gaming League) The team has also already managed to secure a spot in the WCG 2011 USA National Finals later this year where they will face off against three other USA teams for a chance to represent the USA in the WCG 2011 Grand Finals later this year.
Area51.dws is:
Anthony 'Gex' Miserendino
Peter 'Minty' Min
Andrew 'Mav' Miloslavsky
Matthew 'Bad' Cave
Andre 'gandhi' Francisty
Joseph 'Fallout' Astephan

We'd like to welcome the many fans of Do Work Son to the Area51 Gaming Community. Feel free to follow our different social media outlets:
Facebook
|
Twitter