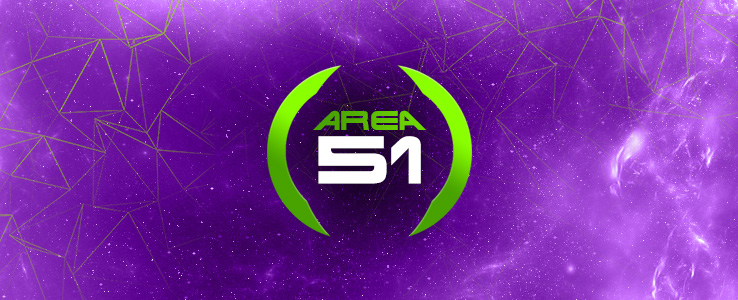 Area 51 Finalizes Starcraft 2 roster; Set to face 4 Kings
After 11 years of counter-strike/counter-strike source, PenguinMURDA has ventured into the realm of the most popular game on the planet: Starcraft 2. With increasing popularity and demand for the game not only in Korea, but now in the Americas, recruitment for Starcraft 2 was the easy part. However, with any new field, familiarity with the game and the community took some time. After countless hours of research and recruitment through various forums, I am pleased to announce the finalization of the first SC2 team ever assembled to represent Area51.
While the ESEA season was 4 weeks deep until we got the roster we wanted, we are committed to representing the organization in the best fashion we can. With the addition of SC2 and the popularity of the game, we will do our best to link our match replays on the site, as well as give useful information on navigating to our individual players' streams as well as blogs. In addition, make sure to check out the SC2 forum section of the Area51 website for up to date information on new VODs, matches, or clan war dates.
For individual biographies, stay tuned on the forums. The match roster is as follows:
Nick "krikara" Chin
Patrick "fox" Chang (formerly team SCD)
Fred "Focus" Rivera (formerly team LaGTT, Team Envy)
Sam "Kane" Morrissette (formerly Team Envy)
Kevin "FlatLine" Van (formerly Team Envy)
Matt "Strength" Coulter (formerly from compLexity academy)
Adam "PenguinMURDA" Hartzell
Other Team Envy Players to 51:
NaejeOn
Yaegz
Striszle
Sani
The first official roster match is set for 10 PM Eastern on Sunday against 4 Kings. Special thanks to Jagman for allowing me to represent 51 in Starcraft 2. As always, we're looking to make a splash in the competitive scene early and often!